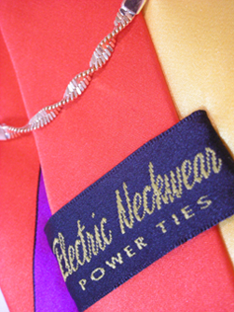 Welcome to TieGal, Inc.
Home of the Original Power Ties
TieGal, Inc. is the original designer of the Rush Limbaugh "No Boundaries" Collection. These power ties now carry the label of "Electric Neckwear." TieGal has been designing and producing exquisite silk neckwear since 1985. Along with our beautiful bold fashion line, we also offer a unique line of patriotic ties and a custom line designed exclusively for Shriners. We have created custom ties for many other organizations, and we would love to create a tie for yours. If interested, please call 801-390-9811
New Shriners Neckwear designs for 2020 now available. Click here to view the Shriners Neckwear catalog.